Are you ready to deeply cleanse and strengthen your body, mind and soul from the inside out? with a weekend of learning, inspiration and charging your life force with the power of the elements?
Hosted by Ahau Samuel, Robyn Leonie & Steph Magenta.
Our individual journeys within ancestral medicine, shamanic practices, bodymind medicine and breathwork have inspired this fusion of our most powerful tools - the Fire & Ice elements.
Are you ready to break through your own barriers and liberate yourself?
How do we work?
We honour and harness the power of ceremony; ritual, intention and prayer in every part of this retreat. Eating, sleeping, practicing, breathing, walking, communing, sharing, we will shift into living in all ways with intention.

Along with our own lived experiences, ancient and modern research into heat & cold exposure have increased overall health, vitality and life longevity.

Deepen your Connection with Nature
Increase your Resilience
Break Through Negative Beliefs
Regulate your Nervous System
Shed Stress
Increase Energy
How does it work?
Using a heat therapy twice a week for up to 20 minutes reduces the risk of heart disease and other significant health conditions by 20-25% and by up to 50% when using 5-7 times a week.
Cold exposure can have similar effects by creating what is known as hormetic stress in our system. In other words, by intentionally creating low levels of stress in our body and adapting to that stress by getting cold or hot intentionally, we activate brown fat, something our ancestors knew about only too well in their outdoor, daylight and cold exposed lifestyles. 
If you then add breathwork and nervous system regulation practices into the mix, you are creating a full-power experience for yourself, taking charge of your body's innate capacity to regulate stress and extend your life.
Ancient wisdom, and so simple!
Retreat Overview
Dates:
1-3rd September 2023
Arriving 4pm Friday & Leaving 4pm Sunday
Location: 
42 Acres Wellbeing Retreat and Regenerative Farm Stay, Somerset
Facilitators:
Ahau Samuel, Robyn Leonie & Steph Magenta
Includes:
Organic Farm to Plate Food
Conscious Luxury Accommodation within Regenerative Farm
Mexican Temazcal Sweatlodge Ceremony
Ice Bath Ceremony
Connected Breathwork for Trauma Release
Wild Swimming in Private Lake
Movement & Meditation
Functional Breathwork
Bedtime Yoga Nidra
Fire Circle
Sharing & Integration
-
Costs:
A deposit of £350 is required to secure your space.
*payment plans available.
-
Earlybird
Shared twins - £585.00pp
Lux dorm - £528.00pp
Single - £622.00pp (sold out)
Double - £800.00pp
King - £810.00pp

Full Prices
Shared twins - £644.00pp
Lux dorm - £622.00pp
Single - £732.00pp (sold out)
Double - £820.00pp*
King - £840.00pp*
*double/king rooms, for an extra person add an additional £450 (i.e the total would be £1332 for a couple sharing a double room)
-
Some more details on the main ceremonies...
Breathwork

There are many forms of breathwork around: Rebirthing, transformational, holotropic, functional, shamanic, and of course the multitude of pranayama breathing practices that have been around for millennia. It can be overwhelming to know what's right for you. For me, the best place to begin is to develop an understanding of your relationship with your breath, learn how you can engage the breath to intentionally calm or activate your nervous system, and to experience directly how you can expand your consciousness using breath. Since the moment we took our first inhale to the moment we will take our last exhale, becoming more aware of our breath is our hidden superpower.

Primarily all forms of Breathwork will change our physiology to a greater or lesser degree and therefore affect our emotional and psychological experience as well. This most gentle resource holds the key to our greatest healing potential.

Breathwork offers an opportunity to visit with conscious intention the many aspects of our mind, body, spirit and soul.
Temazcal Sweatlodge

A type of Sweatlodge, a Temazcal is a purification ceremony; for relieving stress, cleansing toxins from the body, releasing negativity and revitalising life force. Especially beneficial for your immune system & balancing mind, body & spirit. Essentially, it is a steam bath in a natural dome. Large rocks are heated on a fire outside, then placed inside a natural bowl in the center of the dome & doused with water and herbs. The medicinal steam & the power of the natural elements help us to open and cleanse. As a key part of indigenous medicine, it has been used widely for thousands of years for the treatment & prevention of disease, stress, weight loss, depression, skin conditions, fibromyalgia & much more.. The Sweatlodge dome itself represents the 'Womb of the Earth' as its energy is distinctly nurturing, bringing us closer to our Panchamama.
Ice Bath

Working with the water element through ice therapy cultivating physical, mental and spiritual force. Cold therapy has been used by our ancestors as a form of resilience training for hundreds of years. Prolonged exposure to cold activates hormesis which is a process of causing light stress to our systems in order to build strength. We will work with breath and meditation techniques to receive the benefits of our powerful water element in its strongest medicine.
Retreat Deposit: Fire & Ice, 42 Acres Somerset UK 1st-3rd Sept 2023
Regular price
Sale price
$448.00
Unit price
per
Sale
Sold out
View full details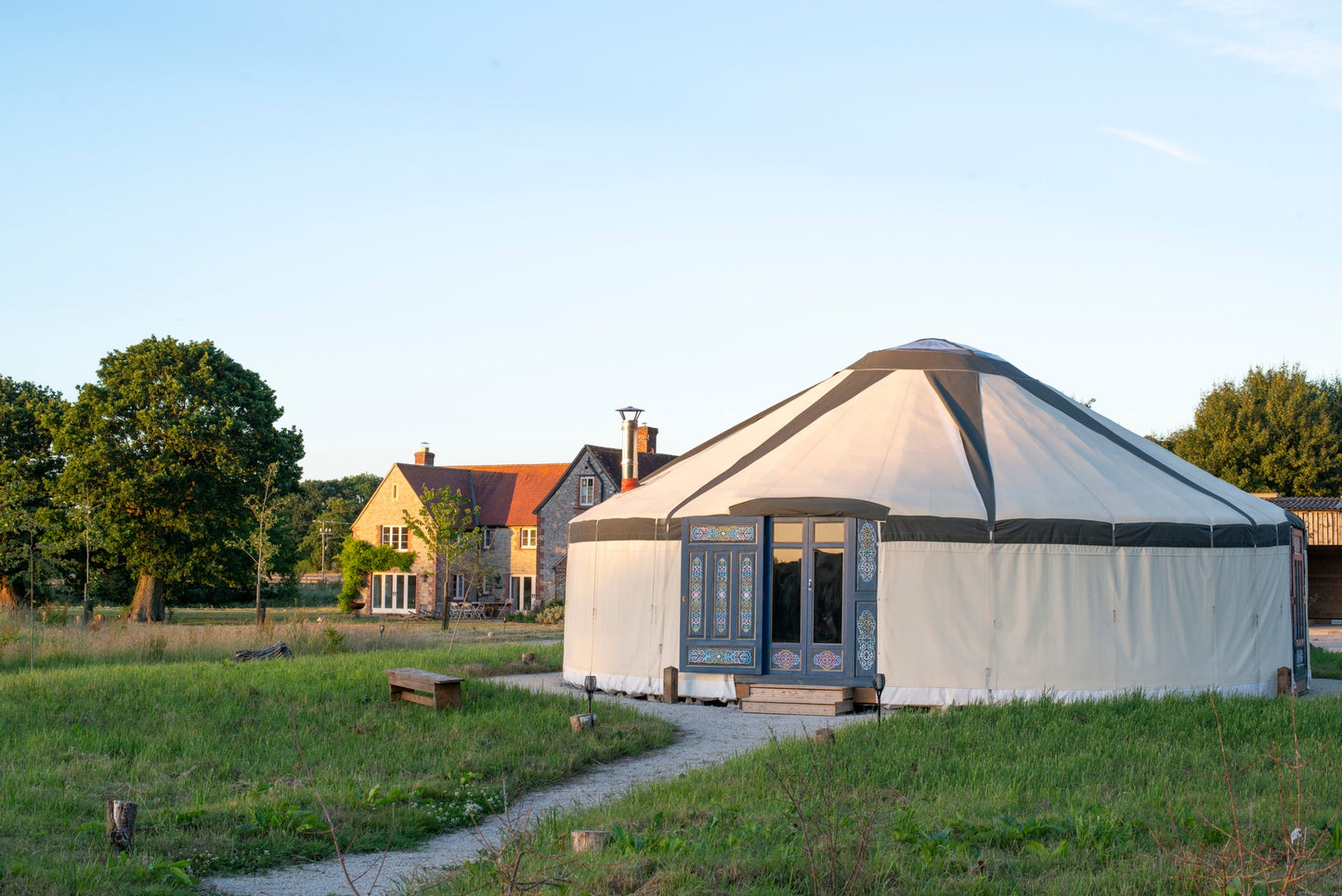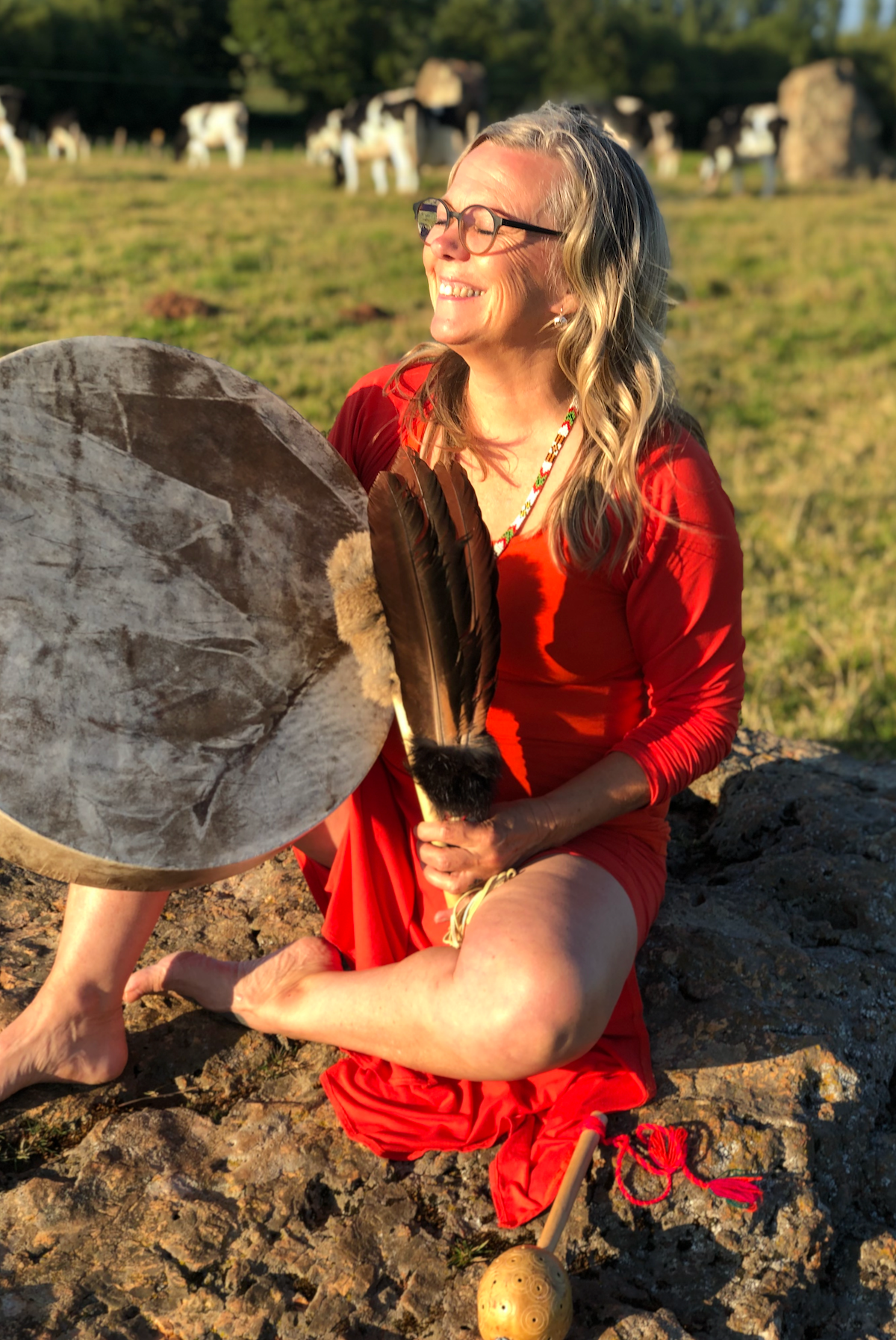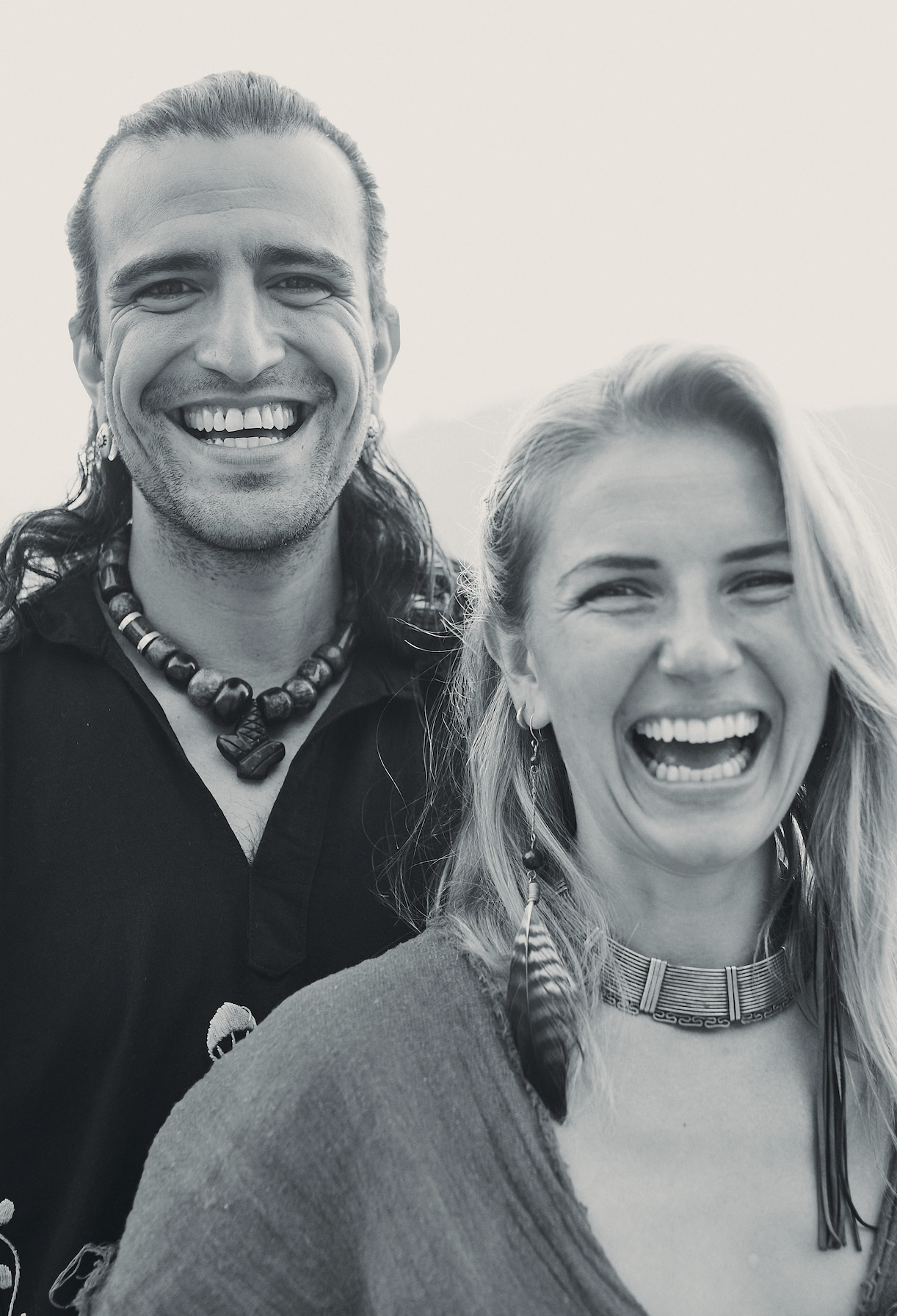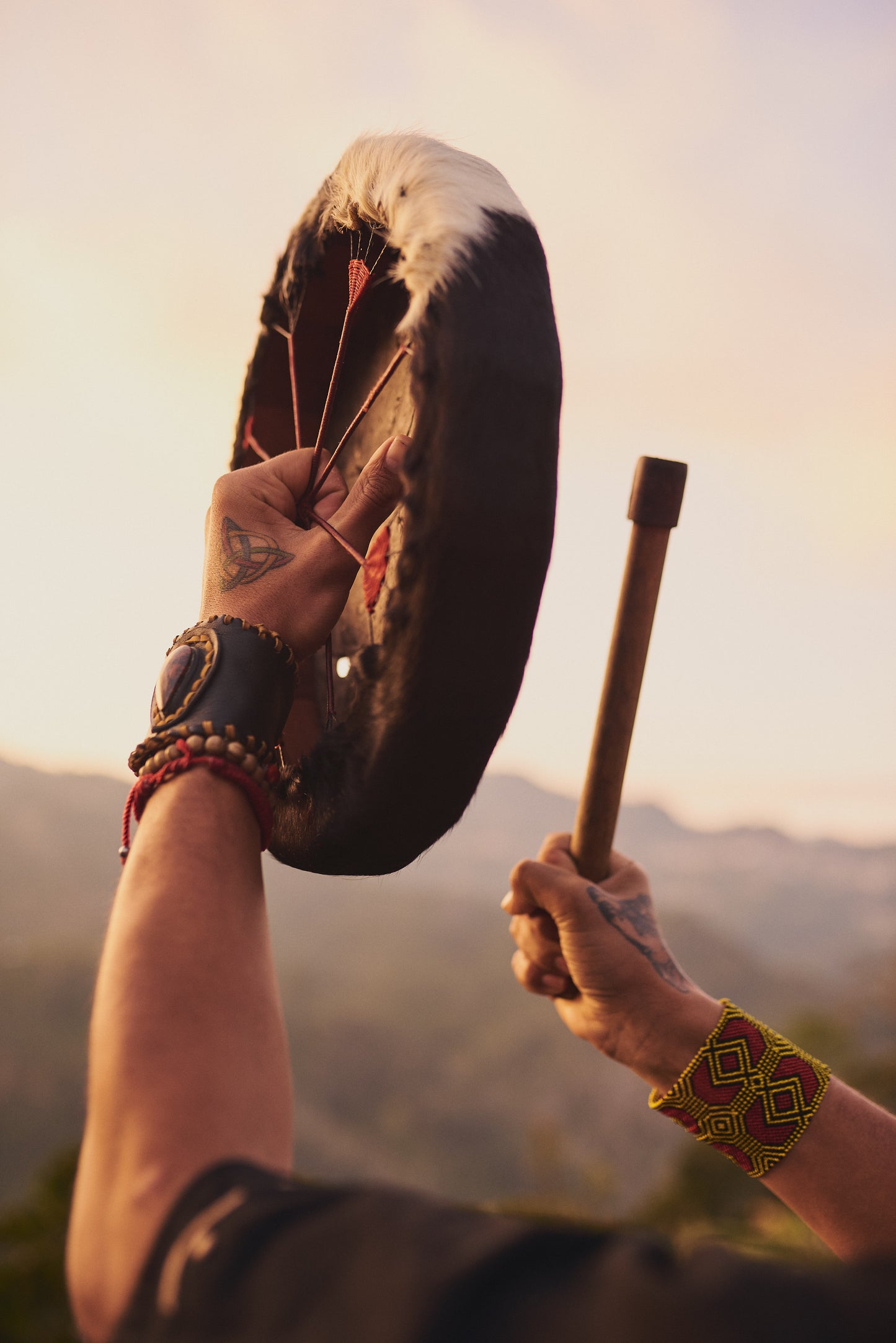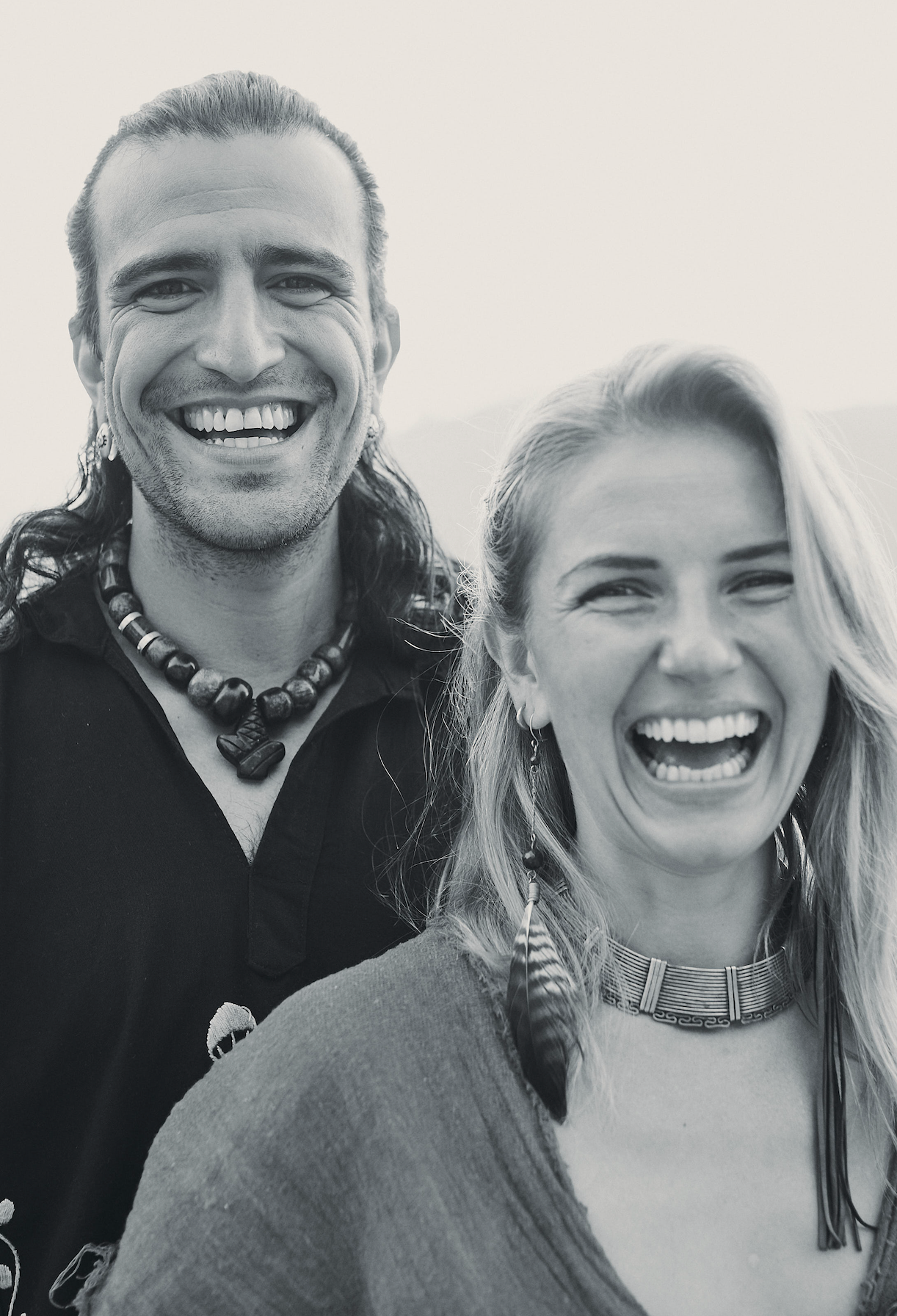 Ahau & Robyn
Co-founders of Root of the Gods, a project that preserves and re-activates sacred wisdom. Together they hold space with joy, strength & compassion.
Ahau is a Mexican Medicine Man working with Traditional Medicines of his culture for the past 11 years, holding ceremonies & workshops. Living fully in his life purpose of being of service to humanity. Ahau is a great teacher with a humble heart, his lessons and words valued by many communities across Mexico.
Robyn is a British Creator, Sacred Space Facilitator, Medicine Woman & Natural Living Advocate - leading through a powerful, grounded approach to connected living. Robyn has traveled the world as a student of anthropology and ethnobotany - studying the roots of our cultures and learning how they positively guide and support our human experience.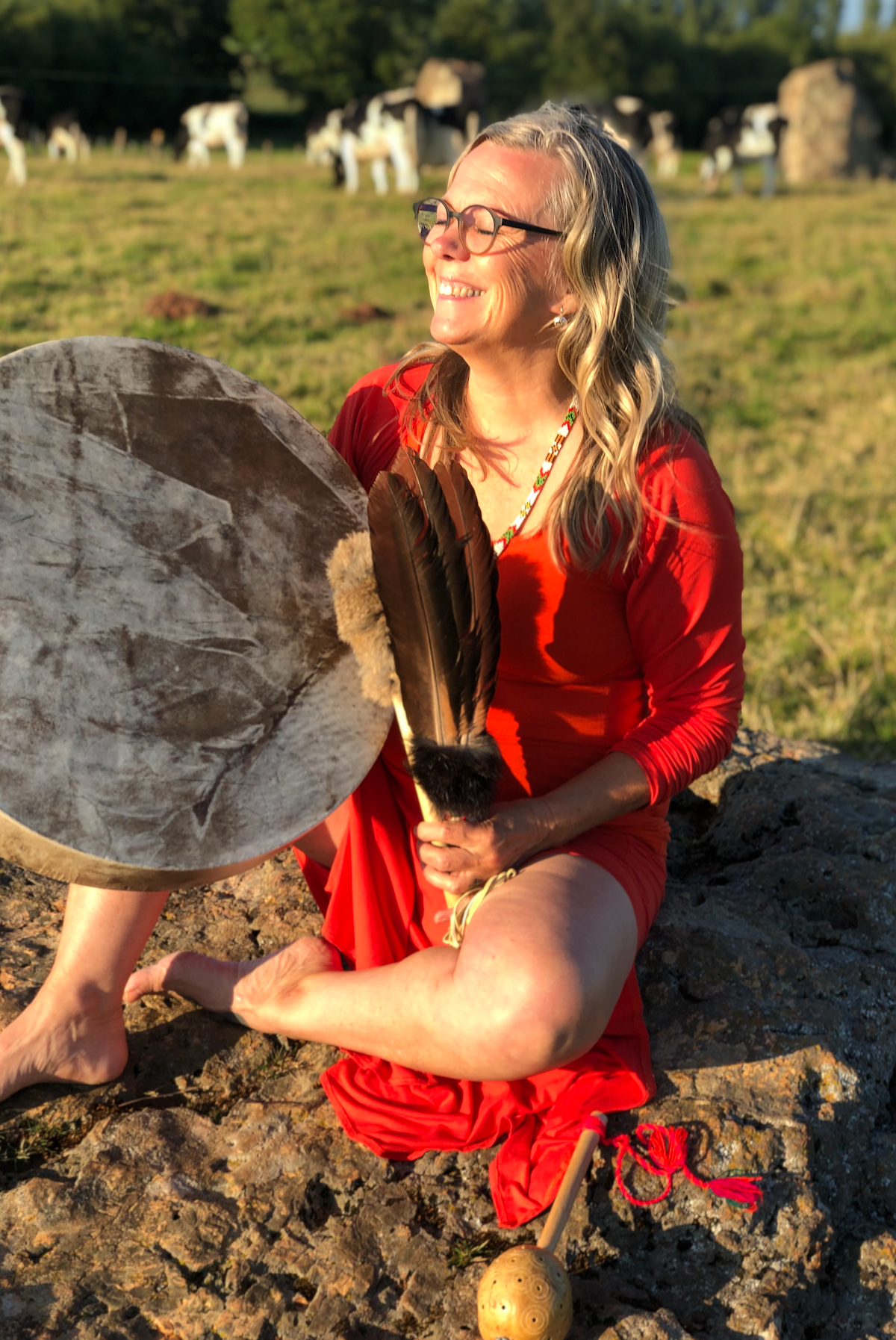 Steph Magenta
Steph is a breathwork trainer and facilitator, shamanic practitioner and licensed bodywork therapist. A mother of three grown up very awesome children, and an entrepreneurial businesswomen having established over 5 of her own successful businesses, all with a focus on health and wellbeing. An innovator, community builder, activist and peace loving change maker.

"My heart is my greatest teacher and guide...
As a modern day Medicine Woman I have walked through many fires in my own life story to create incredible change. I see beyond the veil of illusion into the landscape of potential, and from there I support my clients to move towards true self expression. Primarily, I use the breath, shamanism, and a skillset gained in many years of a wide range of health & wellness businesses to support you in living the life that was meant for you."
- Steph