About Root of the Gods
The Natural Pharmacy for all of the family.
Consciously providing ancestral medicines, retreats and experiences from the roots of;
Mexico, Peru, Colombia & Brazil.
Shared with honour by Ahau Samuel & Robyn Leonie.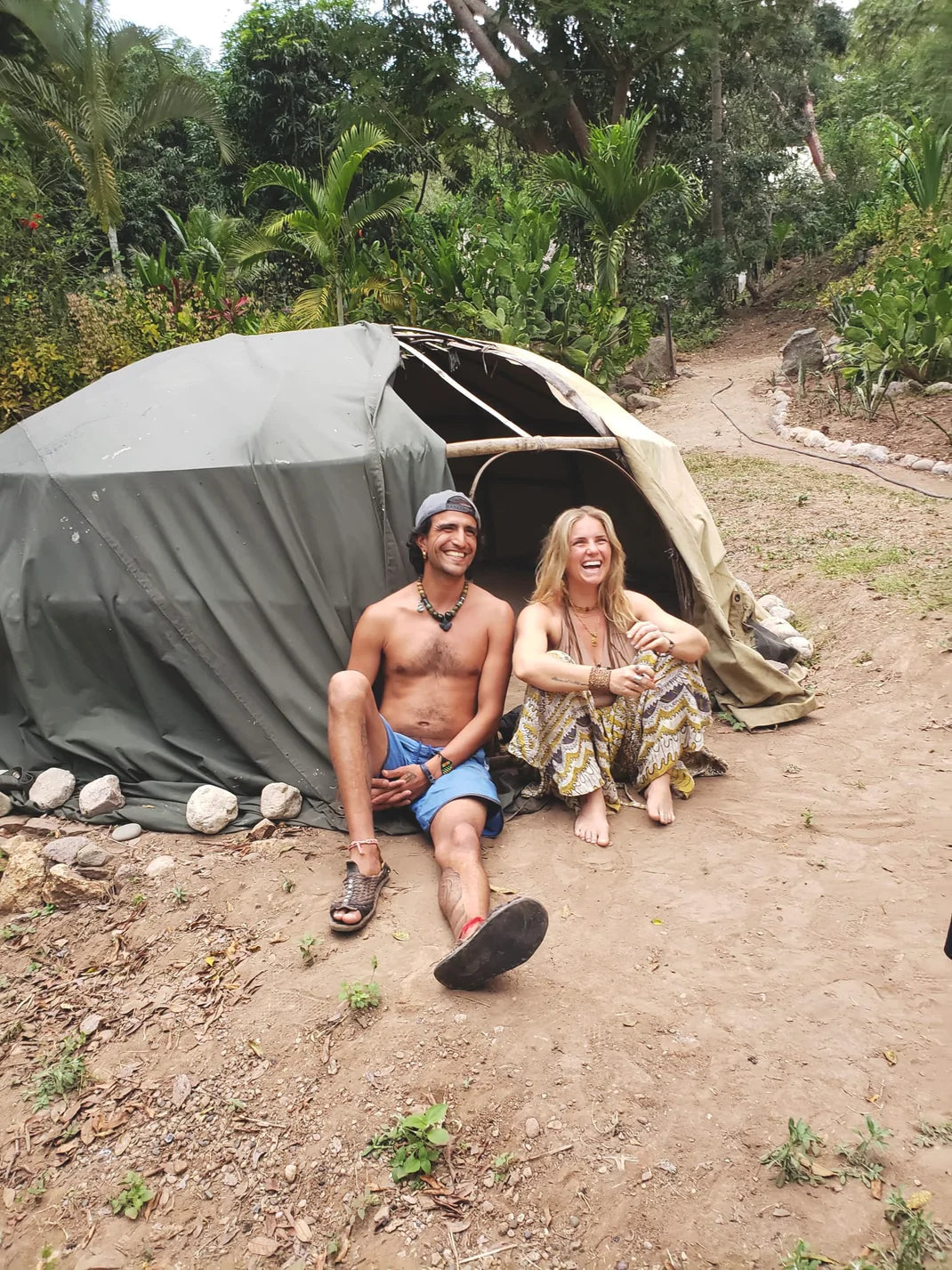 WHO ARE WE?
We are Ahau & Robyn, we're teammates, partners and explorers. We love and work together on our mission of creating healthy, strong and connected communities through creating spaces, sharing tools and re-fertilising ancestral knowledge.
Together we weave and create step by step, creating an abundant path for us all to walk together.
❤️
Ahau is a Mexican Medicine Man, Temazcalero and Member of The Camino Rojo Foundation who has been working with Traditional Medicines for over 11 years through his ceremonies, workshops and guidance. Living fully in his life purpose of being of service to humanity. 
Robyn is a British Creator, Sacred Space Facilitator, Therapist and Psychedelic Integration Guide. A natural medicine woman who has travelled the world studying the roots of our cultures and how they positively guide and support our human experience.
OUR PRINCIPLES
HONOURING

culture, working with indigenous wisdom keepers.

LEARNING

as humble students of the earth.

NATURE

all natural, earth based knowledge, medicines and tools.

OFFERING

in service & giving back to people, planet & spirit.

COMMUNITY

means ALL the family - all are welcome here.
Want to learn more actively?
Follow us on Instagram where we are always sharing knowledge, tips and speaking with our community. Something you want to learn specifically? Send us a dm!